We recognize that all of our patients are unique and deserve to receive orthodontic care that reflects their individual needs. Our experienced and talented team is committed to working with you and your family to create a comfortable, stress-free, and rewarding orthodontic experience every time you visit our practice.
We are pleased to welcome you and your family, and we look forward to working with you.
---
Chris
Office Manager
I manage the everyday operations of the practice working closely with the doctors and staff to make sure all jobs are performed effectively and making sure our patients are getting the best care possible. Over the years, I have worked in every aspect of the orthodontic office starting with assisting and then lab work. Always wanting to do and learn more, I became involved in the front-end operation of the practice where I handled scheduling, billing, and insurance. This allowed me to transition into my current roll as office manager where I can take all that I have learned and give our patients the best treatment possible. I love the relationships we form with our patients and being able to watch their smiles transition. There is nothing like the smile you will see the day their braces are removed or their Invisalign® treatment is completed!
My husband Todd and I have two grown children, Nick and Laura. Both have had orthodontic treatment and should have worn their retainers more! I am an avid Red Sox fan, I have tried just about every recipe on Pinterest, and I enjoy hiking the trails of New England with my family.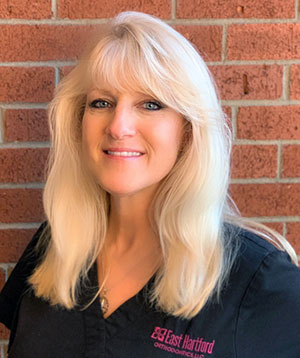 Christy
New Patient Coordinator/Orthodontic Assistant
I started my journey in dentistry in 1984 in general and pediatric dentistry. As our new patient coordinator, I will be one of the first people you meet when you come to the office. I will take your orthodontic records so the doctors can plan the best treatment for you. I love making patients feel comfortable and seeing them smile with excitement to start treatment. Their smiles at the end of treatment are even better!
My newest joy in life is being a Gramma to the two most adorable grandchildren. I also have a sweet fiancé, three wonderful grown children, and two sons-in-law—what more could I ask for! When the weather is nice, I love to golf!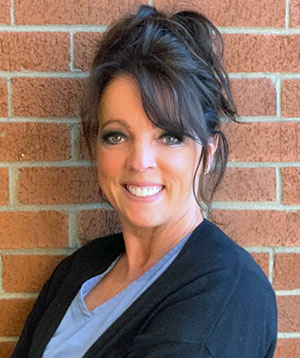 DeAnna
Orthodontic Assistant
My job as an orthodontic assistant not only involves chairside duties, but also lab work and ordering of supplies and sometimes scheduling appointments. One of my favorite parts of my job is getting to know the patients and parents and interacting with them. Getting to see the results at the end is so cool! Our team is also just the best! We all enjoy hanging out during and after work. It's a lot of fun here!
I am a wife and mom to three beautiful girls, as well as "Mimi" to five sweet babies. When I am not with my family, you can find me either fishing or taking photos.

Donna
Administrative Assistant
I started my dental career in Florida in the late 90's. Since then, I have worked in general dentistry in a variety of positions from clinical to administrative which helped me transition to orthodontics. I love the excitement our patients feel when they get their braces on and can't wait to show their friends! Even our adult patients look forward to changing their smile. I especially like the relationships developed while the patients are in treatment.
When I am not at work my husband Tom and I love spending time with our family, going to church and working out. You may even find me jumping on the trampoline with my grandkids. I also love to travel and I am working on checking off a couple of "bucket list" trips.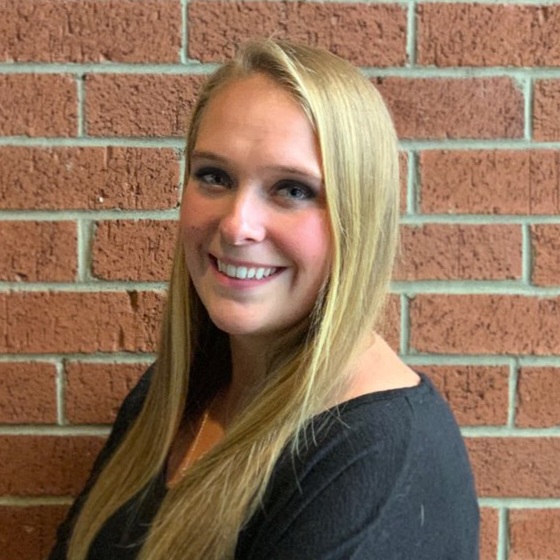 Emily
Administrative Assistant
I attended Franklin Peirce University and received my Bachelor's degree in Psychology. After graduating I worked as a Behavior Technician and Teaching Assistant. As a Behavior Technician I worked with autistic children helping them learn through play how to communicate as well as develop social and self-help skills. As a Teaching Assistant I would write and implement lesson plans and facilitate play groups. Having transitioned to the orthodontic field I feel as though I am bringing specific skills with me enabling me to communicate with our patients and parents and guide them through the orthodontic process. I love watching our patients smiles transform and how happy they are with the end result.
When I am not at work, I spend a lot of time hiking with my puppy Rosco and spending time with my family. On hot summer days you can find me on my boat traveling across the Long Island Sound.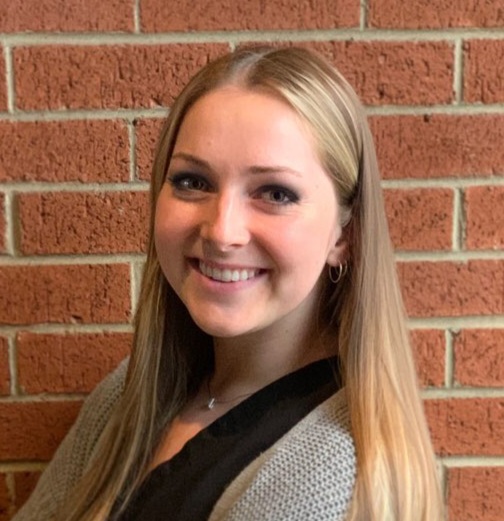 Alex
Orthodontic Assistant
While my working the orthodontic field has been recent my background still involved patients; the furry ones! Being a Kennel Manager and Attendant was great but I love being able to communicate with our patients and I don't have to worry about them biting me, I hope! The best part about my day is being able to interact with our patients and parents. I love the team I am working with and when you visit our office, I think you will feel that way too.
When I am not at work you will find me spending time with my significant other, David and our 4 cats. I enjoy hiking, gardening and binge watching tv shows.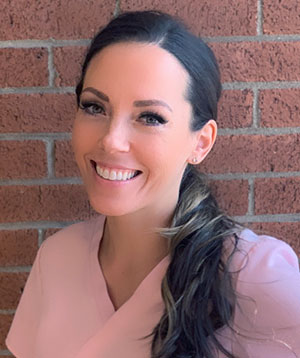 Jill
Orthodontic Assistant and Sterilization Coordinator
I attended Springfield Technical Community College where I received my certificate in dental assisting. I went on to work in the pediatric dental field until 2012 and then transitioned to orthodontics. Here at Dixon Orthodontics, I work closely with the doctor and patients to provide the best care possible. As the sterilization coordinator. I make sure all standards are kept or exceeded in our office. My goal is to make all patients comfortable while going through the orthodontic process.
When I'm not at work, I love spending time with my beautiful daughter and our dog named Belle.
Mariana
Treatment Coordinator and Orthodontic Assistant
As the treatment coordinator, I work closely with our patients to help them understand their treatment plan. I love interacting with the patients and educating them on the importance of orthodontic treatment. Everyone here is ready and eager to help whenever necessary to ensure an outstanding experience for our patients.
In my free time, I love being with my family, as well as hiking, cooking, and reading. I especially adore my two little pups, Maximus Decimus Meridius Barry and Isabella Konstantinidis. I love to travel and enjoy whatever life has to offer.
Nicole
Treatment Coordinator and Orthodontic Assistant
I do a little bit of everything from treatment coordinator to scheduling appointments, helping with finances, and assisting. You will see me through the entire process of your orthodontic treatment! It's rewarding to see the transformation of our patients from start to finish, and the difference in confidence as they go through treatment. Along with our doctors and the rest of our team, I am dedicated to meeting each patient's individual needs and having fun in the process!
Away from the office, I enjoy spending time with my husband Anthony, our son Luca, and daughter Toni. I enjoy jogging, hockey, and biking, but most of all being my kids' biggest fan!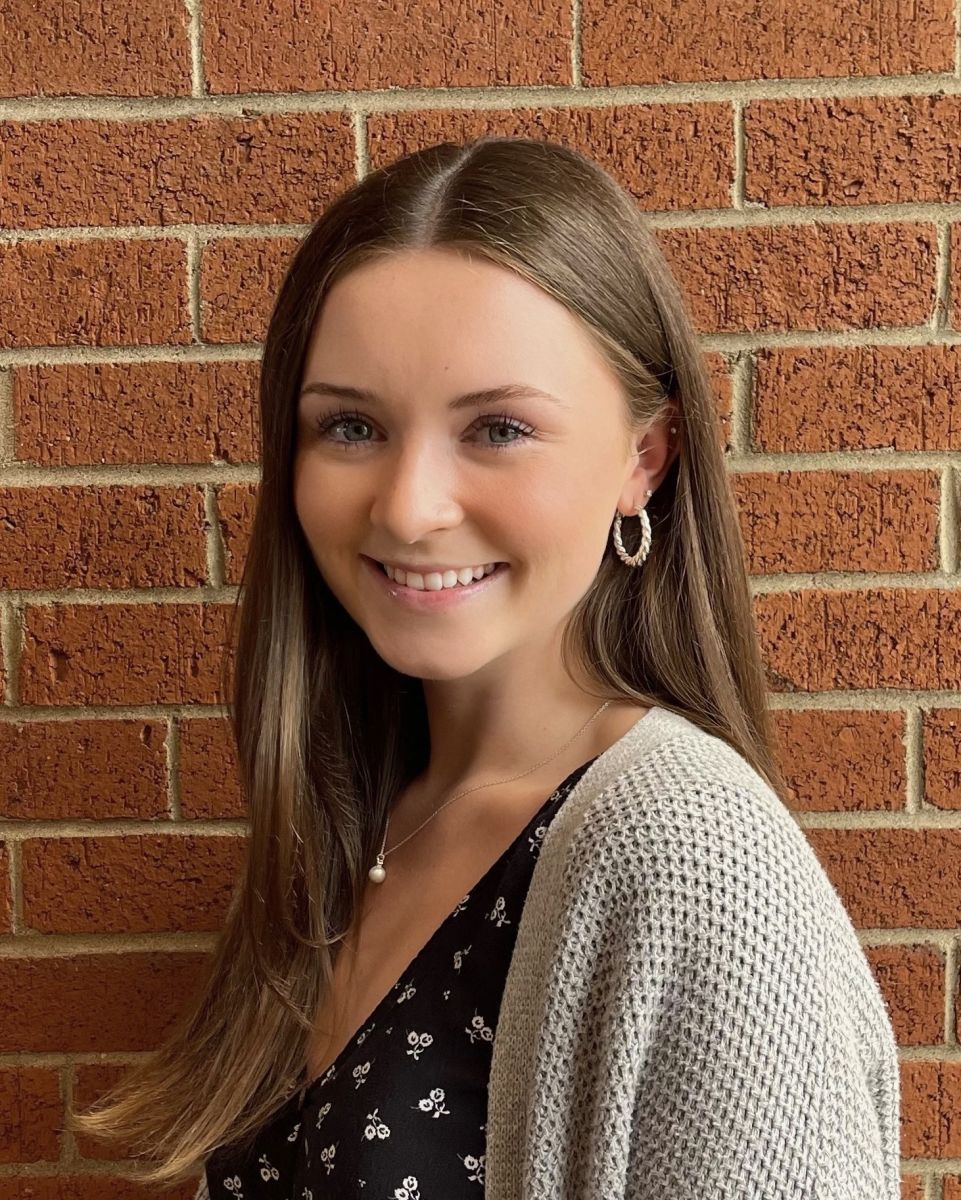 Victoria Gagain
Marketing Director
As the Marketing Director, I am responsible for leading all marketing efforts to communicate a clear message to build Dixon Orthodontics' customer base and relationships. This includes developing, leading, and executing the company marketing strategy. I am lifting awareness of the brand, developing partnerships and integrated marketing initiatives, building social media strategies, and developing and delivering comprehensive marketing resources to maximize the impact of the brand on the community.
When I am not at work, I am a full-time graduate student at the University of Hartford where I am studying to earn my Master in Business Administration with a concentration in Marketing. In May 2023, I graduated from UHart with my Bachelor of Science, with a major in Marketing. When I am not working or doing homework I spend time with family and friends, and I love going to the gym!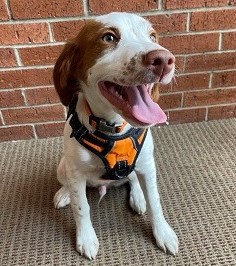 Maverick
Office Puppy
I love to sleep when I am at work, so I don't really work. When I am not sleeping, I am either playing with my toys or annoying my mom. I love being in the office, everyone is so nice, and I always get lots of pets from staff and patients alike.