Meet Dr. Jeffrey Dixon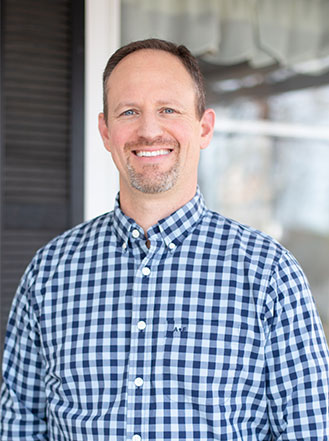 I feel honored to be an orthodontist. Obtaining this specialized skill and implementing those skills to make lasting positive changes in someone's life is rewarding and unique. Meeting so many people across varying degrees of cultures and situations makes me grateful for what I have and what I am able to do for others in this great specialty.
Helping patients become less self-conscious when smiling and more confident overall is so exciting! Watching patients progress through treatment and finally achieving the smile they have always wanted is what I love the most.
My Education
I graduated from SUNY Buffalo Physical Therapy Program in 1992 with a BS degree, Cum Laude, and practiced for four years. Then, from SUNY Buffalo Dental School in 2000, I received my Doctor of Dental Surgery Degree, (DDS) and graduated Magna Cum Laude. After dental school, I completed a three-year Post-Doctoral residency in Orthodontics at the University of Alabama at Birmingham where I received my Post-Doctoral Certificate in Orthodontics and an additional Master's Degree. I also served as a component president and trustee of a state dental society for two years.
Continuing Education
Continuing education is very important to me and I am actively involved in it through my attendance at multiple regional and national orthodontic educational meetings every year. I have completed the Invisalign® Master Series course, attend the Dawson Academy, and regularly attend CE courses through the ADA and the AAO. Keeping up with the latest technology and methods for creating beautiful functional smiles ensures we are delivering the best possible care.
Something Personal
I am a native of Vestal, NY and now live in Granby, CT. My wife Amy of 22 years is from Westfield, MA. She has a Master's degree in Elementary Education but stays home and takes care of everyone else. My oldest daughter Ashlyn is a junior in high school and loves basketball and fishing. My youngest Evelyn is in the eighth grade and loves basketball and gymnastics. Our dog Lila is eight and loves taking trips in the car!
In my free time, I enjoy spending time with my family, fishing, hiking, and volunteering as a coach for soccer and basketball.
---
Meet Dr. Susan Berey
I believe that orthodontic treatment should be a positive and rewarding experience. Every patient is unique, and I am grateful for the opportunity to be able to help our patients improve their overall health and self-esteem while creating a healthy and beautiful smile. One of the best things about being an orthodontist is the relationship we develop with our patients and families. I love getting to know the patients of Dixon Orthodontics and being a part of an amazing team of wonderful people.
I grew up locally here in Connecticut and am so happy to have come back to this area after living and studying in many different parts of the country. I attended Wellesley College, where I received my BA degree in three years and graduated summa cum laude. I then continued at Boston University and earned a master's degree in education. My DMD is from the University of Pennsylvania, where I was enrolled as a Dean's Scholar. Following this, I completed a specialty residency with an orthodontics certificate from UCLA. In addition to studying and training in clinical practice, I had the opportunity to conduct research in the fields or oral cancer and congenital craniofacial conditions while at UCLA and UPENN.
I am currently a member of the American Dental Association, Connecticut State Dental Association, American Association of Orthodontists, Northeastern Society of Orthodontists, and the Connecticut State Society of Orthodontists. I am also member of the Board of Trustees of the Connecticut State Dental Foundation, where I am involved in promotoing oral health and access to care, two areas of great interest to me.
I live in West Hartford with my husband, two teenage children, dog and cat, and I am an active volunteer in the community and school systems. In my spare time, I enjoy attending my children's sporting events, hiking, reading, cooking, and learning new languages.